NOW Working Group Trauma Surviving
Growing up in situations of war, flight and arriving in an unfamiliar environment can be traumatic and often has after-effects for years which aggravate the integration in a new society. The NOW Working Group Trauma Surviving concentrates on general problems concerning trauma and trauma surviving: Just a few refugees get sufficient psychological/psychotherapeutic treatment regarding the posttraumatic and ongoing traumatisation and the challenging situation. Traumatised children often struggle with further consequences like concentration difficulties, sleeping disorders and problems in school. Additionally, the network of parents, relatives and caregivers who usually look after the well-being of a child, are often themselves overstrained or traumatised. The NOW Working Group Trauma Surviving developed a psycho-educative project producing booklets to raise awareness for trauma and its symptoms and to encourage concerned youth to get support.
Motivation:
Expanding the psycho-social support for children and youth and their care-givers suffering from trauma
Aims to:
Empower traumatised children and youth to deal with their trauma and get support
Patron
Patricia Kahane, Partner, Act.Now
Host
Barbara Preitler, Psychotherapist, Hemayat
Participants
Akram Al Halabi, Visual Artist
Marianne Alkhelewi-Brainin, Psychologist, Hemayat
Michael Brune, Psychiatrist, Haveno
Martina Čarija, Manager of Child Centre, Family/ Society for Psychological Assistance
Katharina Glawischnig, Expert for Unaccompanied Minor Asylum Seekers, Asylkoordination Österreich
Bakhtyar Hadi Hassan, Psychotherapist, Jiyan Foundation for Human Rights
Sana Hamzeh, Clinical Advisor, Restart Centre; President of IRCT
Arash Razmaria, Consultant Dari, Farsi, MEN Health Centre
Gabriele Siebert, Trauma Paedagogue & Trauma Educational Consultant
Meetings up to now
1 Meeting: 11 – 13 June 2017 in Vienna
2 Meeting: 5 September 2017 in Vienna
3 Meeting: 28 – 29 October 2017 in Vienna
4 Meeting: 1 – 4 March 2018 in Beirut
5 Meeting: 22 – 23 June 2018 in Mannswörth/Austria
Implemented projects
Booklet Series "Trauma Surviving and Hope"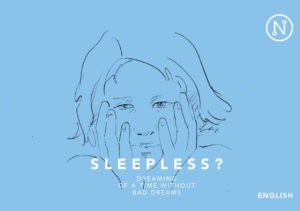 The psychoeducational booklet series "Trauma Surviving and Hope" addresses emotional injuries, such as anxiety, anger and aggression, grief and concentration problems in picture booklets. The series consists of 10 editions available in seven languages.
---