About the Conference
Returning to our motto of the 1st International Mayors' Conference NOW in January 2016, "Listen, Learn, Ask, Answer" the 6th NOW Conference will provide the space for dialogue – frank, open, uncensored, and on equal terms – around the main topics of participation and education. Our aim is to co-create and develop bold ideas and projects, jointly lead by young people and municipal and educational institutions, to shape the societies they are going to live in.
The conference is not open to the public.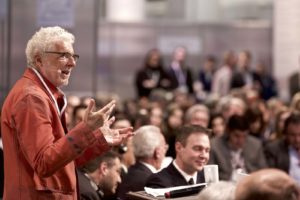 In Cooperation with: